Published: 20 August, 2014
Together with the Marine Biological Research Station ANET (The Andaman and Nicobar Islands Environmental Team) in India, Art Lab Gnesta arranges a residency exchange and new production of artworks that will be presented both in India and in Sweden.
The title Swamp Storytelling alludes to the mangroves in the Andaman Islands, which are increasingly taking over the environment since salt water has begun to spread by geological shifts associated with the 2004 tsunami. The swamp is also interesting as a symbol of the prevailing climate policy and a look toward the future: what is waiting among deep roots and ongoing degradation processes, in damp mud? And how can art speak of it?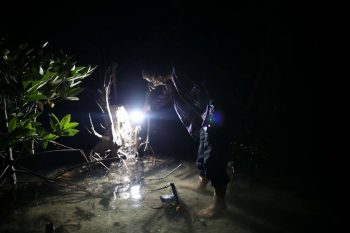 ANET research station is situated on the Andaman and Nicobar Islands in the Bay of Bengal, in an archipelago of around 527 islands, islets and rocks. The islands have enormous biological diversity and a great variety of ecosystems – with open ocean and reefs, sandy beaches and underwater caves, mangroves and wetlands, fields, hills and forests.
The project aims to combine working the fields for scientific research and artistic production on current environmental issues, while exploring how art can act as knowledge bearer for new research. Sweden and India's different preconditions are an interesting foundation for this work.
Artists from Sweden are invited to a residency in close dialogue with scientists and officials at ANET for formulating new perspectives on issues regarding the environment, climate and disaster recovery challenges. The research team from ANET visited Art Lab Gnesta for an introductory workshop in autumn 2014 exchange is presented through exhibitions at both locations during the latter part of 2015.
Artists: Mikael Lindahl (more names to be announced during the fall)
Working group: Caroline Malmström, Signe Johannessen, Erik Rören, Tasneem Khan, Savita Vijaykumar
Supported by Helge Ax:son Johnson and Kulturrådet.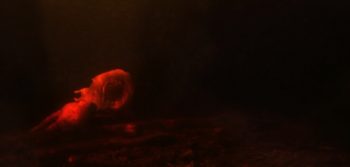 Photo: Still from Mulldjuret – Mikael Lindahl