Published: 23 December, 2019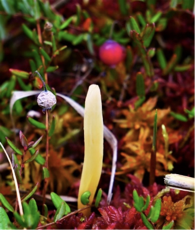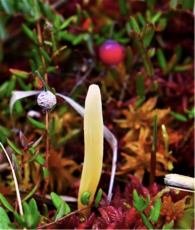 In 2019, the team at Art Lab Gnesta has been expanded with several players. One new addition is the house pseudoscorpion that thrives well among older books where it protects the literature from various pests. We've also found the swamp finger mushroom (Clavaria argillacea var. Sphagnicola) during a joint inventory with the Nature Conservation Association Daga-Gnesta in the wetlands around Lake Marksjön outside Gnesta. This is the only known specimen so far in Sörmland, and the name "swamp finger mushroom" is our proposal for the Swedish Cultural Plant Database (SKUD).
We would like to thank all the artists, visitors, participants, partners and friends with this joyful news for 2019. We look forward to embarking on 2020 with you all!